What happens, of course, as you get older is the increased awareness of things you do and do not own. Words like "investments" and "longterm" begin to come into your purchasing vocabulary. Like, "these Balenciaga heels would be a great investment" or "I need to make a longterm decision about my skin care." Seriously. What did you think I was referring to, some sort of liquid asset?
Ha, I'm a journalist. I take what I can get.
So in no particular order, here are the eight things I discovered that I am glad that I committed to in 2008:
1.
16 gig iPod nano in purple
- It's purple. It's small. It shuffles when I shake it. And it is engraved. So when it peters out, I'll feel good I only spent $159.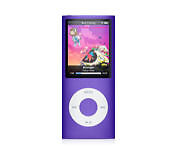 Runners up:
Chronotrigger for DS; an iPhone, if I'd purchased one
2.
Sponge Avocado Oil
- This lovely little product literally smells like avocados, and when you put it on at night, you actually can FEEL vitamins pulsating in your pores at an alarming rate. Srsly.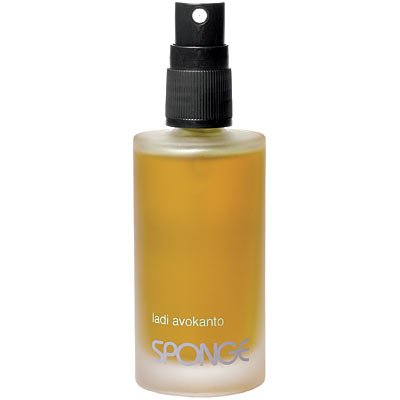 Runners up:
MAC Powder Blush; Malin + Goetz Mojito Soaps
3.
My MOMA boots
- Though I can't find them on Yoox anymore, I'm supplying another pair that are equally inspiring. These boots, though being worn pretty seriously for eight months, look brand new. And I get stopped on the street, by punks and stroller pushing moms, to hear how rad my boots are. Duh.
(the only photographic evidence I have of said boots)
Runners up:
Vintage buckle-up cowboy boots; Alice + Oliva booties for Payless
4.
Fresh Direct Membership
- Well, I didn't actually buy this, but I sure used it. And I spent less money and ate better. The four-minute meals are seriously nom-ular, and I found that I really dug their soups. And I didn't have to haul around cat litter. So, pretty sick.
Runners up:
Making friends with my dry-cleaner; discovering the joy of tailoring vintage dresses
5.
Tide to Go Instant Stain Remover
- Though I often fished it out of my bag and handed to people in lieu of a pen, this little baby saved me a few too many times in Ought Eight. Oh, and if you are invited to a birthday party but you forgot a gift and all thats left between you and the celebration is a Duane Reade, there ain't no shame in a pack of Tide to Go. It'd be appreciated, I promise.
Runners up:
Bleach, in everything; Electrical tape for holding everything except electrical products together
6.
Rapidshare account
- Did you know you could find anything on Rapidshare? Tom and Jerry's Nutcracker movie? Nationwide 8th graders student reports? Also, incredibly obscure albums that you once already paid for but have been destroyed by time/humiliation/moving? All there, for 55 Euros a year.
Runners up:
Flickr Pro Account
7.
American Apparel 2x1 Rib Nylon Spandex Leggings in Black
- There is a reason why American Apparel is beginning to rival Starbucks in its obvious positioning in NYC. Yes, its ad campaign makes me want to claw my eyes out (with cleverness!), and everyone I know owns 8 pairs of Slim Slacks, but there is nothing more basic than a basic. And I sit directly in the middle of the leggings-as-pants debate: if it looks good, do it. If I have to see your underwear line, don't. In black, they are best.
Runners up: Nylon Tricot Figure Skater Dress; Nylon Tricot Highwaisted Skirt
8.
A subscription to the Economist
- The most snotty of posh periodicals, the Economist ensured I had the (right) opinion on everything this year, from McCain's gracious concession speech to his not-so-gracious campaign, to the messy re-election of Robert Mugabe, to Mumbai not being India's 9/11. And really, I got to keep this cover, which is pretty frakkin' epic:
Runners Up: An increased addiction to
Ben Tausig's crosswords in The Onion
; Enjoying increased job security over Vogue-rs
So there is my year in investments. It's fairly lackluster (hey, we are in an economic slump and I make a pittance), but what's a year without making a couple intelligently absurd purchases.